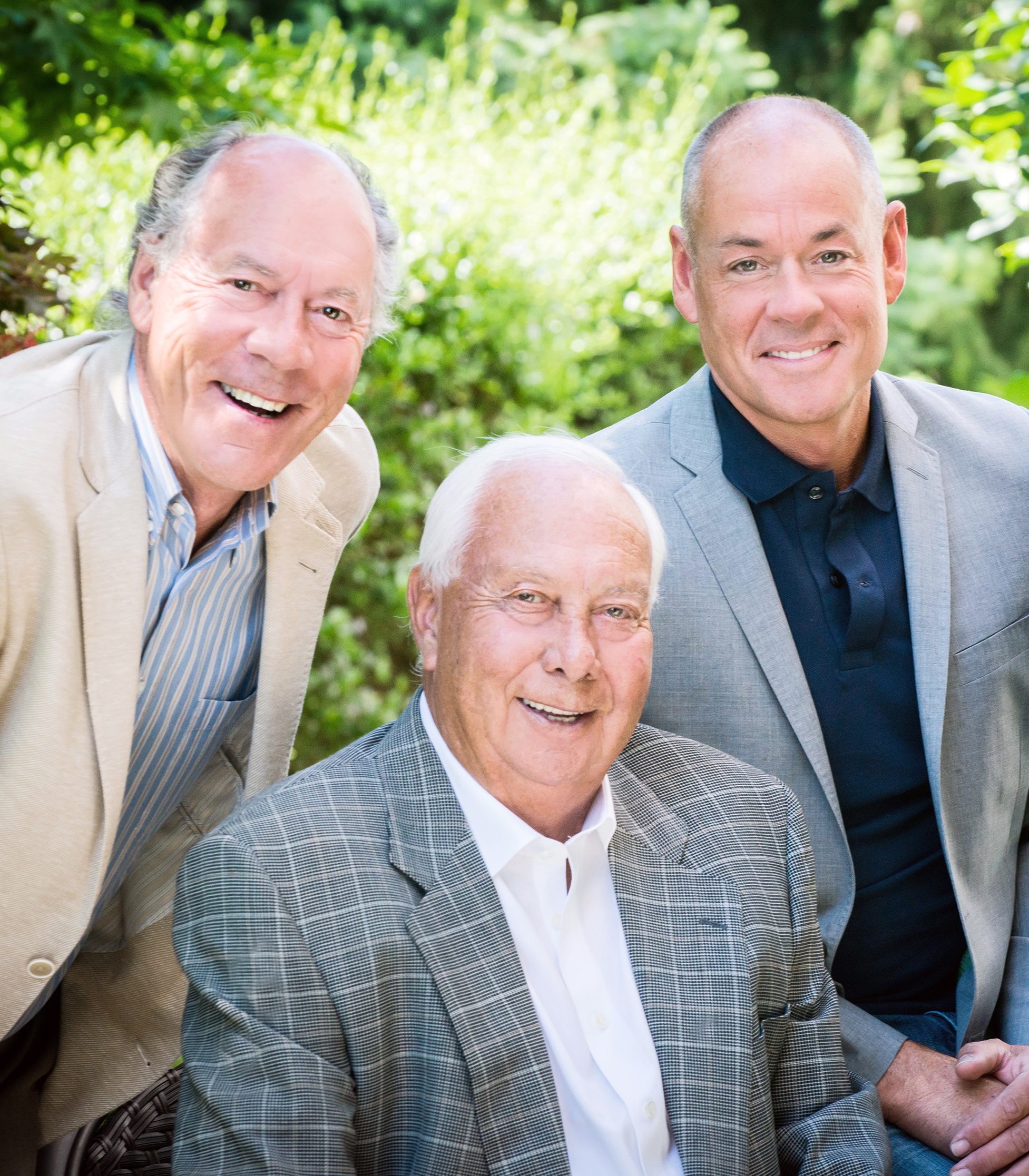 Our History
A third generation family business, Tidman Construction has been a legacy of custom building excellence since 1948.
When Roy Tidman began building homes it was a time when deals were made with handshakes—and Roy took those handshakes seriously. He was committed to doing a good job and listening to what people wanted. It was his dedication to quality and care that earned him a reputation as one of Victoria's most respected residential builders and many life-long friends.
Roy, a father of six, guided his sons Ron and John while they completed their carpentry apprentices, and handed them the reigns of Tidman Construction in the 1980s. In the 1990s, John's son Andrew, who was training to be an architect at the time, came on board.
Today, with Andrew at the helm of Tidman Construction, the legacy lives on. Andrew values honesty, quality and integrity. He is a warm personality, a dedicated father, a straight shooter, and he is wholly committed to his clients and quality—a man his grandfather would be proud of.
Tidman Construction is now the oldest family-owned custom home builder on Vancouver Island and leads the industry in award-winning custom homes and renovations. The company's top-quality workmanship is so notable Andrew's son Max can spot a Tidman-built home.
Tidman Construction works closely with Ron Tidman's three daughters: respected real estate agent Shelley Mann, award-winning interior designer Kimberly Williams and Denise Tidman, who is the executive director of the Tidman Construction built retirement residences The Norgarden and Peninsula.